Taxi firms in South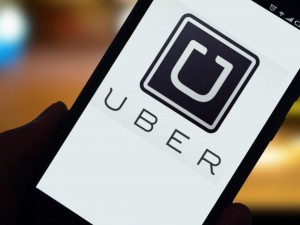 end are complaining that Uber is using convicted criminals to tout for business in the town even though the council has banned them from working as licensed drivers.
According to the Times, they are dismayed by the arrival of up to 50 Uber drivers operating in the town. Among the new drivers are two familiar faces – Nasser Hussain, 60, and Nisar Abbas, 37, who were stripped of their private hire licenses by the council for operating a ring in which they and other drivers shared each others penalty points for speeding, running red lights among other offenses to avoid being banned. Uber drivers are required to hold private hire vehicle licenses issued by the local authorities, but the two men side stepped their bans by applying through TfL instead of Southend Council.
Such cross-border drivers are exploiting a legal grey area, which has worked to Uber's advantage as the company seeks to expand into new areas across the UK.
Other places affected by this tactic include Bristol, where dozens of Uber drivers are sing London PHV licenses to avoid the local councils requirement that taxi drivers must take a special driving and city geography test.
At Southend Crown Court in 2010, Hussain and Abbas were each jailed for 12 months after pleading guilty to ten counts of perverting the course of justice. Judge, Ian Graham to Hussain, who lives in Southend: "You continued to carry the public when you should have been off the road altogether."
Tony Cox, Southend councils cabinet member for transport, said: "What I find astounding is that we did our part in removing these people from the road, only to find that we are impotent to protect the public." "Uber are sticking two fingers up at licensing authorities such as ours, and TfL are complicit in it."
Dispite complaints from the Council, both Hussain and Abbas were still showing on TfL's register of licensed drivers. Steve Garelick, of the GMB union's professional drivers section, said: "It is tantamount to an invasion and it is a much wider problem that Southend. Across the country, Uber are twisting regulations to suit their ends. Local licensing systems are being sidestepped in the most cynical way."
Uber now asks prospective drivers if they have had a PHV license rejected or revoked.
An Uber spokesman said Hussain and Abbas still drover for the company but that their vetting was a matter for TfL.
A TfL spokesman said: "These are very serious issues, which have been raised with us and are under investigation."
-PHTM